Auto Dialer For Real Estate
If you're still manually calling potential real estate clients and want to give up, think again. We've been where you are — spending hours a day calling people one by one and only speaking with a handful of people after hours of calling. It's a time-consuming, exhausting process.
Using an auto dialer will allow you to make hundreds of calls in a short period of time, allowing you to set more appointments with fewer hours of work.
What is an Auto Dialer?
An auto or power dialer is a cloud-based calling system that will automatically dial and call phone numbers for you. You simply load a list of names, phone numbers, and property addresses into the dialer, hit start, and it will start calling for you!
What is a Triple Line Dialer?
A triple line dialer is a type of auto-dialer that makes three outbound calls at once. When someone answers the call, the other 2 lines will pause dialing until the call is finished with the prospect.
If 2 people answer at the same time, the dialer will connect you with one prospect and when that call is finished it will automatically call back the other person who answered.  
What is a Predictive Dialer?
A predictive dialer is an option within dialers to make calls to those most likely to answer, first.
For example, let's say you are using the dialer at 11 am on a Tuesday. If you use the predictive dialing function, the dialer will make calls to those most likely to answer the phone at 11 am on a Tuesday first.
Power Dialer vs Predictive Dialer
A power dialer or auto dialer simply calls your lists in the order the prospects were uploaded. For example, if you upload prospects using a .csv, it will start with line one, then two, and so on.
On the other hand, a predictive dialer will call based on who is most likely to answer first. It will still call your entire list but will call in order of who is most likely to answer the phone.
Free Trial Predictive Dialer
If you would like to test out a Predictive Dialer, use the link below for a free 7-day trial.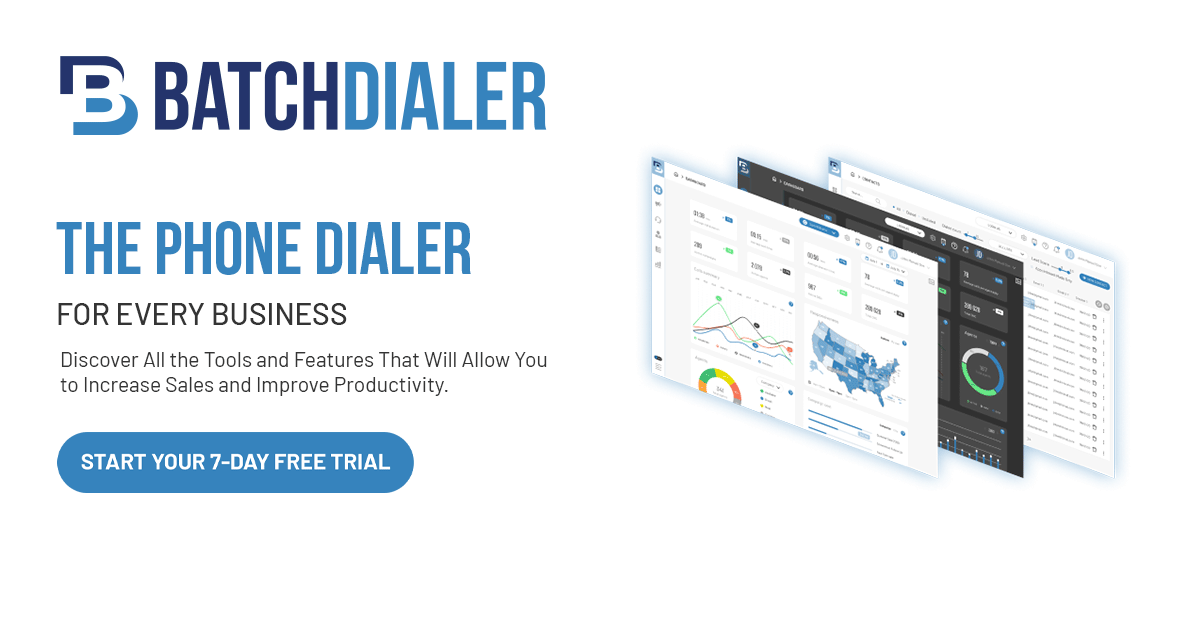 How Can an Auto Dialer Help my Real Estate Business?
Auto dialers are a huge asset for agents looking to get more of their time back. Even if you are not making cold calls, auto dialers can be used to make follow-up calls or even call your SOI.
Another way I have used a dialer is to call leads who I have never been able to get in touch with. As time goes on, your list of leads who have submitted a form on your website or came through other marketing channels that you have never been able to get in touch with will grow.
Some agents may say those leads are "dead" but you will be surprised at the business you can get simply by calling "old" leads. Using an auto dialer for this is a great method as you aren't spending much time calling, only for them to not answer.
Make More Calls
Auto dialers allow you to make more calls than you could ever hope to manually. This is incredibly useful when you have a large number of leads to follow up on or a large prospecting list. You can easily complete all of your follow-up calls for the week in a few short hours.
Get More Clients
Auto dialers allow you to get more clients by allowing you to contact more people than before. You can reach out to a lot more potential customers without having to call each one individually. The auto-dialer will do all of this for you so all you have to do is sit back and wait for an answer!
No Time is Wasted When People Don't Answer
When someone doesn't pick up the phone when we are calling them manually, we just wasted 30 seconds typing in the number and waiting for an answer. With an auto dialer, you are calling multiple people at once. Not to mention the time saved by not having to manually type in the number.
What Are The Best Cloud-Based Auto Dialers?
Batch Dialer is the best choice for auto dialing. It has all the features you need to be productive, and a low monthly fee that makes it easy on your business budget. If you're just getting started with real estate lead generation, or if you're looking for a new solution after using another service, signup for a free 7 day trial for BatchDialer below.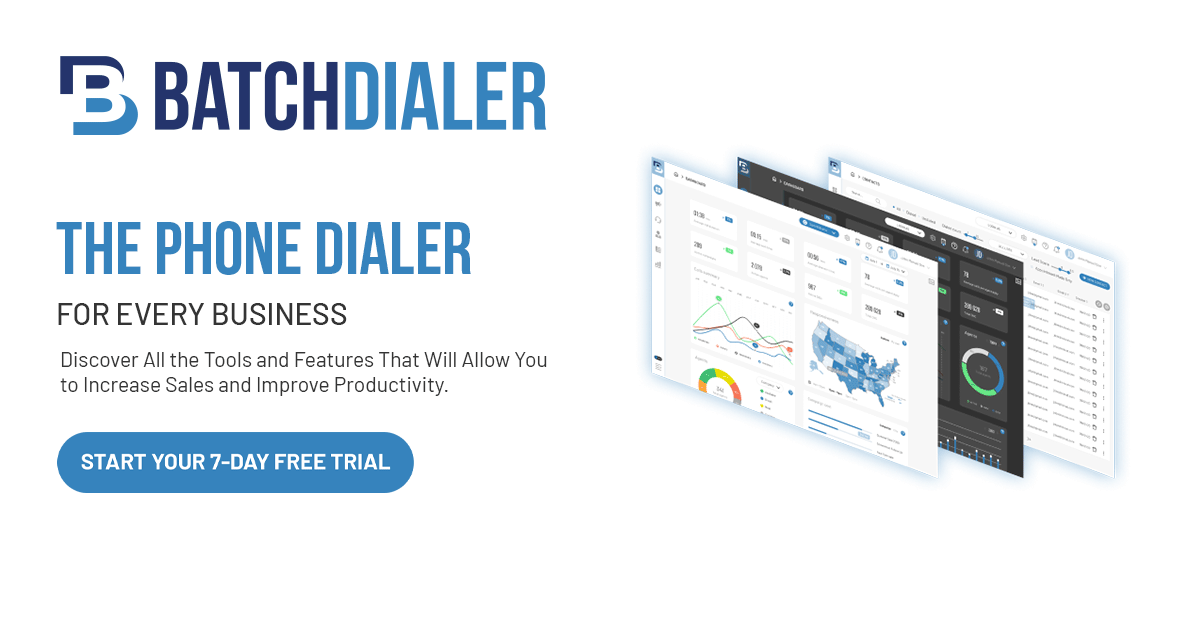 How do Real Estate Agents Find Owner's Phone Number?
To get phone numbers for the contacts, you will use BatchLeads or Batch Skip Tracing. BatchLeads will help you discover new prospects who are likely to sell their home soon and will also provide you with their contact information.
If you already have the prospects you want to call, Batch SkipTracing will provide you with their phone number, email, etc.