5 Real Estate Prospecting Tools to Increase Sales by 47%
Through years of trial and error, I have identified the top tools for prospecting. Implementing these tools will help you generate more leads, make prospecting more efficient, and sell more real estate.
While I don't recommend implementing all at once, take a look and see if any would make a great addition to your current prospecting strategies!
Moosend
Moosend brings automated email marketing campaigns that can help real estate agents get more business. With Moosend, agents can create beautiful email newsletters, which can help promote their listings and open houses. In addition, Moosend provides powerful tools for managing email lists and subscribers. Easily select which contacts should receive email... preventing your SOI from receiving "10 tips for the first-time homebuyer".
With these tools, agents can segment their lists, track open and click-through rates, and more. Moosend also offers a wide range of integrations, which can help agents automate their email marketing and create landing pages.
A notable feature of MooSend includes a drag-and-drop landing page builder. This works great for quickly creating landing pages for advertising an open house. This landing page can then be utilized for providing additional information while also acting as a lead capture.
BatchDialer
No more wasting time hand dialing numbers... only to get a voicemail. BatchDialer is an autodialer that will call 3 numbers at once. When someone answers, the outbound calling will pause until the call is complete. Time management for real estate agents is super important and software like BatchDialer will allow you to make more calls in less time.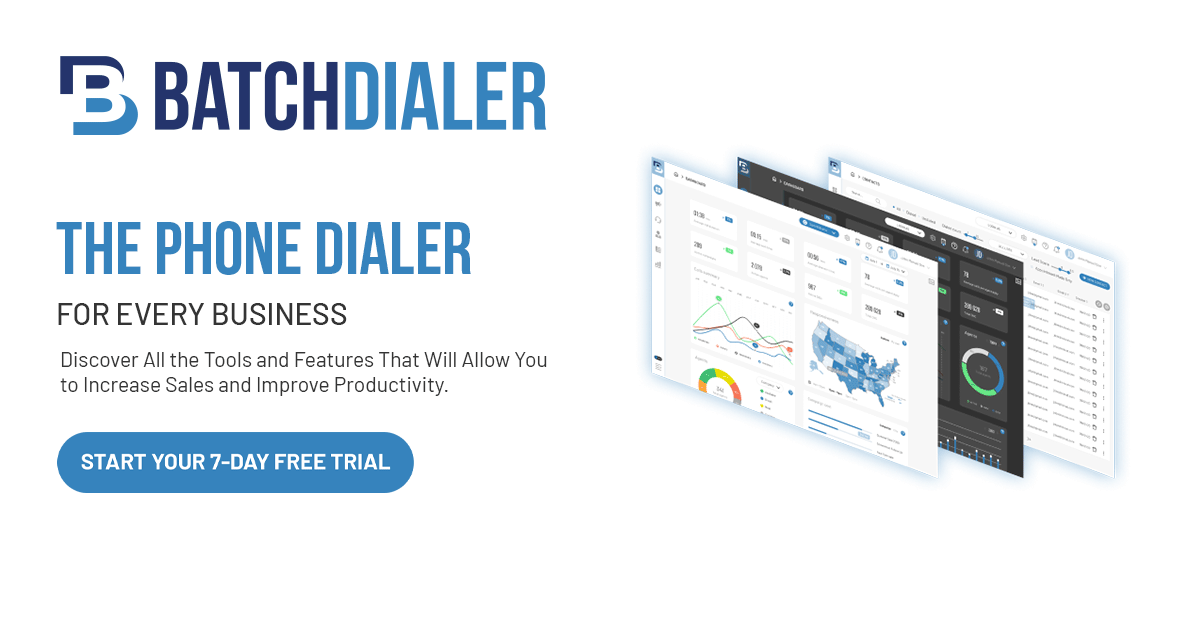 Motion
Hit your weekly goals, no matter what gets thrown on your calendar. Motion is an auto-scheduler for your calendar, ensuring your prospecting schedule never fails to show up. An unpredictable schedule is one of the "great perks" of being a real estate agent. Even still, we must do the daily actions required to hit our goals for the year. Motion makes it easy to ensure you hit your daily and weekly goals.  
Here's How Motion Works:
Let's say you have a daily (M - F)goal of 100 outbound calls. Within motion, you would add this as a recurring event. Meaning every day of the week, it would add "100 Calls" to your calendar.
Now, as events get added to your calendar, Motion will automatically shuffle the time slot to ensure it gets done.
Let's say that your day got away from you and you never did get around to making those calls...
Motion would then move the time block for the next day. So now, you have 2 blocks for your 100 calls. In return, this ensures that you stay on top of your goals.
BatchLeads
No more wasting money marketing to recently sold or actively listed properties. BatchLeads is your one-stop shop for finding and managing motivated sellers and direct mail campaigns. Using their search feature, you can build your lists for geo-farming or for motivated sellers. From there, your saved properties will be updated, ensuring you aren't marketing to a home that is listed or one that may have sold off market.
As you start to build marketing lists, you will quickly find management becomes an issue. Keeping up with who you have and haven't marketed to yet can easily be mixed up... creating a marketing nightmare and not to mention a waste of your marketing dollars. With BatchLeads, you can add tags to prospects, allowing you to keep up with your marketing.
Additionally, you can export your prospects to direct mail or even BatchDialer, without having to export any data.
Carrot
If you're looking to generate more organic leads, with $0 in ad spend, Carrot.com is your solution.
With built-in IDX and SEO features, Carrot websites are designed to be effective. Every Agent website they launch incorporates their built-in conversion approach. Carrot's tools and resources are made to assist you in putting the best internet marketing techniques into practice and monitoring their effectiveness. If you are serious about your online marketing and tracking your ROI, then Carrot's platform makes it easy to launch a site, drive traffic, convert leads, and close deals.
Carrot integrates easily with social media, allowing for effortless content publishing, right to your agent page!
In Conclusion
While these tools won't do your prospecting for you, they will ensure you maximize all prospecting opportunities and sell more real estate this year. Implementing new tech can be overwhelming and I recommend only adding tools that fit into your current prospecting schedule. Once you master a tool, head over to the next to begin mastering that one.
Before you know it, you will have a robust prospecting system fully optimized!