Real Estate Lead Capture Landing Pages
In today's digital era, having an online presence is just as important as having a physical one. This entails maintaining active social media accounts in addition to a website, particularly if you're in the industry of selling goods or services. According to research from the National Association of Realtors, 43% of all house searches begin online, and 80% of Millennial begin their search for their ideal home there as well.
In addition, individuals use the internet to research the real estate market and determine the worth of their homes. All of this is to suggest that setting up landing pages that give potential clients all the information they need to act on an opportunity right away is the core process in the lead generation process for the real estate sector. This article will walk you through the steps required to create a landing page for your marketing funnel and explain how to make the most of it.
Select and create an eye-catching page design
Do you know about 50% of website visitors base their assessments of a company's credibility on how the website appears? Have you observed how real estate companies use landing pages to brand their businesses? One of the best ways to generate leads and build your business is with a real estate landing page design. The first thing you want to do is to choose an attractive template that sets your site apart from the others. Make sure it's responsive so it will work well on desktop, tablet, or phone screens. It's important not to overcomplicate things when designing a landing page because this could deter potential leads instead of attracting them.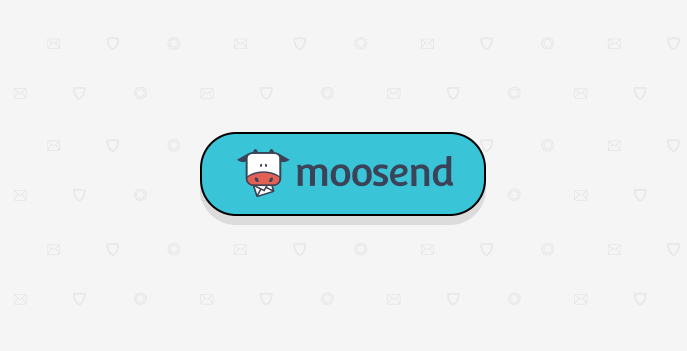 Starting with the right keyword
Real estate is a particularly tricky industry. Because it's completely reliant on trust. And gaining your visitors' trust is not an easy thing to do. A headline is your first, and maybe, last chance to make a great impression. They are the entry point for the rest of your page, so they need to be compelling if you want to keep your visitors.
Your headline needs to compel them enough to stick around and see what else you've got to say- having a good headline becomes even more crucial than ever before. If they start reading your content, then you have a lot more opportunities to persuade them with the right words.
Additionally, given the intense rivalry in the market and the vast array of options provided by the internet, you must be very selective when picking their words.
Write compelling a call-to-action button
A successful real estate landing page should have a clear call to action. This will make it easy for readers to understand what they need to do, which will enhance your conversion rates.  Give your readers the option to take the next step after reading your material, and they'll be more likely to make a purchase.  It can be as simple as Buttons such as see homes now, getting started today, buy now at a discount, etc.
Write realistic copy
You should be realistic in the text you create for each home. You should provide thorough details and use vivid phrases to help potential buyers visualize the property. But don't exaggerate. A common tactic among real estate agents is oversizing the square footage of a home or describing features that are not there, such as a new deck. Be honest about what's available and give an accurate price estimate.
For example, if the property has two bedrooms with one bathroom, list it with two bedrooms and one bathroom so people aren't disappointed when they find out. People will be able to tell what is real and false when they start coming over to your residence. People won't want to work with you if you aren't being honest in your text since they won't be able to trust you.
Choose Images And Video That Support Your Words
Real estate is more visually oriented than any other industry. Nobody purchases a home based on their personality. Use photos and videos that represent your company, and help convey the message you want to get across. A picture is worth a thousand words, especially when it comes to the real estate industry.
People buy homes because they like the exterior look of a house or because they want to live in the neighborhood. There are many factors but first impressions matter and a good photo can capture people's attention for an extended period. A great landing page has both text and visual elements, but if you have limited resources and need to choose one then go with pictures!
Have a simple search bar and leads capture form
First and foremost, the key to any landing page is simplicity. To create a Real estate lead capture landing page keep simplicity in mind, you need a clean website that has a search bar and leads capture form at the top of the screen.
When your potential buyer fills out the form, you will be able to follow up with them and get them in touch with a real estate agent that specializes in their desired location. You can also add contact information for yourself if they have any questions or are looking for more information about the property.
Highlight the benefits of your offer
You may need to emphasize the value of your content offer depending on the sort of landing page. On your real estate lead capture page, you might want to spend more time outlining how your real estate services will help someone buy or sell a home. To make it easier for readers to find what they're looking for, be sure to use headings and subheadings that are easy to read. Keep each paragraph relatively short so that visitors don't get overwhelmed when they scroll down the page.
Include testimonials
One thing you should always do when building your landing page is to add customer reviews. This could include client reviews, before-and-after photos, customer testimonials, and other ways of conveying how satisfied your clients are with your service.
Testimonial videos work well because people prefer reading what other customers think about something than hearing it from someone else. Showing the face and personality behind the business helps to establish credibility and trustworthiness with visitors. It gives them a sense of confidence in who they're talking to. This type of approach has been shown time after time as one that works wonders for businesses looking for more leads.