The Complete Real Estate Agents Guide To Geographical Farming
Geographic Farming real estate or "Geo" farming is your chance to build an incredible lead generation strategy to dominate listings in a particular neighborhood, city, or zip code. Imagine how this would impact your real estate business if driving through a neighborhood you see 2, 4, or even 7 of your listing signs.
Farming in real estate terms refers to the focus of prospecting in one area or neighborhood that will allow you to gain the majority of the market share.
Although a long-term strategy, this is very realistic, and in this guide, I will walk you through everything you need to know about finding the best Geo, Creating a Marketing Strategy, and Marketing Ideas No Other Agents are Taking Advantage of.
What is Geographical Farming Real Estate?
Geo farming for real estate agents is concentrated marketing efforts in one neighborhood, or city, to obtain the majority of the market share. Concentrating your real estate marketing efforts allows you to brand yourself as the local expert for that particular area.
As your listings and yet another open house, start to appear more and more frequently, sellers will naturally want to use you to represent them.
What Are The Advantages Of Geo Farming?
Let's say you have a marketing budget of $1,000 per month.
Option A: Guerrilla Market the entire County
Option B: Focus on a neighborhood or a piece of a city with 466 homeowners.  
Although you may be marketing to fewer people with Option B, your conversion rates would be drastically different.
Having a concentrated Geographical Farming area allows for:
Invest in higher converting marketing techniques while reducing the number of marketing tools you need.
Receive more listings simply from sellers seeing your signs over & over again
Mentally focus on one area making it easier to stay up to date on all of the market activity.
How do I choose a Geo Farm?
When it comes to choosing the Geofarm, most agents get it wrong. They choose an area they live in, a neighborhood 2 of their past clients purchased in, a neighborhood that's older, etc.
What if I told you there is a way you can predict which neighborhoods will have the most listing in the next year
With some diligence, we can discover which neighborhoods are most likely to see an influx of listings within the next ~1 year.
Although this may be somewhat monotonous, keep in mind you are most likely the ONLY agent who is spending the time to do the research.
The time is well spent as this allows you to identify which area(s) you should focus on mentally and financially. You will also be at ease, knowing that the numbers show you will see results.
The Math Behind Discovering a Geo That Has The biggest Return On Investment
Step One: Determine The Turnover Rate For The Entire City
Utilizing Tax records or a data provider, find out how many houses there currently are in the city.
Then, we will use the MLS or Data Provider to find out how many homes, in the city have sold within the past 24 months.
With These 2 Numbers, Calculate The Turnover Rate:
Total # of homes sold divided by total # of homes in the city
Write this number down as a percentage.
Step Two: Determine The Turnover Rate For Neighborhoods
The goal is to find a few neighborhoods, close to gathering, that will allow you to create a "pocket" geo.
The process will be similar to the one above, this time using neighborhood data.
Select a few neighborhoods, and find out the number of houses within each one.
Then, determine the number of sales within each neighborhood over the past 24 months.
Calculate Turnover Rate for Neighborhoods:
Total # of homes sold divided by total # of homes in the neighborhood
Now, compare the turnover rates of each neighborhood to the rate of the entire city.
Highlight the neighborhoods that have an Equal or Higher turnover rate.
Step Three: Determine which Neighborhoods will Have the Highest Return on Investment
Calculate the average sales price for each neighborhood that you highlighted above.
Average sales price = Total volume of real estate sold divided by # of houses sold
Highlight the neighborhoods with the highest sales price and formulate a potential profit amount for each neighborhood.
Potential Profit Amount = Total Number of Homes (x) Average Turnover Rate (x) Average listing commission (your fee)
Write the profit down for each neighborhood.
Circle the highest potential profit neighborhoods.
You now know exactly where to focus. These are the only ones that matter.
How do You Market to a Geo Farm for Real Estate?
There are two common mistakes agents make marketing to a Geo.
Mistake #1: Send one piece of marketing, don't receive any calls, and give up.
Mistake #2: Their marketing methods bring no value to the homeowner.
When sending letters that include a URL, replace the URL with a QR code. You can use
Canva
to generate QR codes.
Marketing to a Geo is a long(er) term play and its important to not annoy Bill & Sue with the same market stats, every single month.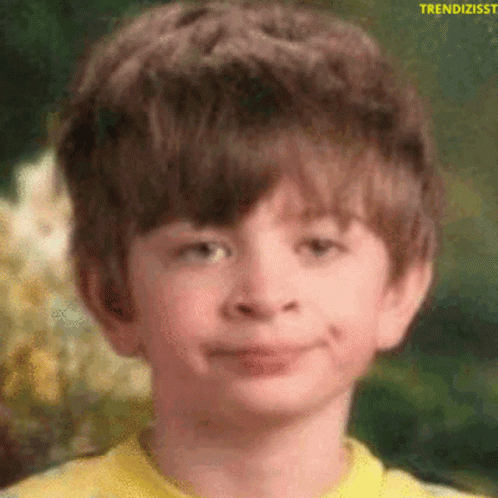 The first order of business is to determine your yearly budget for marketing. From there, divide your yearly budget by the number of houses in the Geo(s) you have identified.
ex: $15,000/year marketing budget & 466 House in Geo = $32 per household per year.
Step One: Determine the Frequency of Marketing
Using the number above will allow you to determine the frequency you can send marketing material to each household.
If you came back with low marketing spend per household, you can always refine your list by removing homes that have sold within the past 2 years.
Using the example from above, we have a few options to consider.
Option 1: We market monthly, spending $2.66 per household, per month
Option 2: We market quarterly, spending $8 per household, per quarter
Option 3: We have a different cadence every month, with a mix of different marketing
Personally, I am a fan of option 3 as it allows for a variety of marketing methods... It's not a letter, each and every month.
Step Two: Determine How You will market to Households within The Geo
With the budget in mind for each household, we can determine the methods we are going to use.
Everyone will have a different method, depending on their budget, and there are endless amounts of ways to conduct marketing.
Marketing isn't just limited to mailing something... Having an $8 budget per household would allow for more creative ideas.
Ideas For Geo Marketing
Idea 1: Write a personalized letter for the first letter
This will be a personal letter, introducing yourself and WILL NOT include market updates, how quickly you can sell homes, etc.
The goal is to simply build rapport and that's it. The minute you start talking about the "hot market" you will be mentally placed alongside all the other agents.
Include information about your family, what you enjoy doing when not working, a photo of you & family (or pets), etc.
I Highly Recommend Handwriting The Envelopes.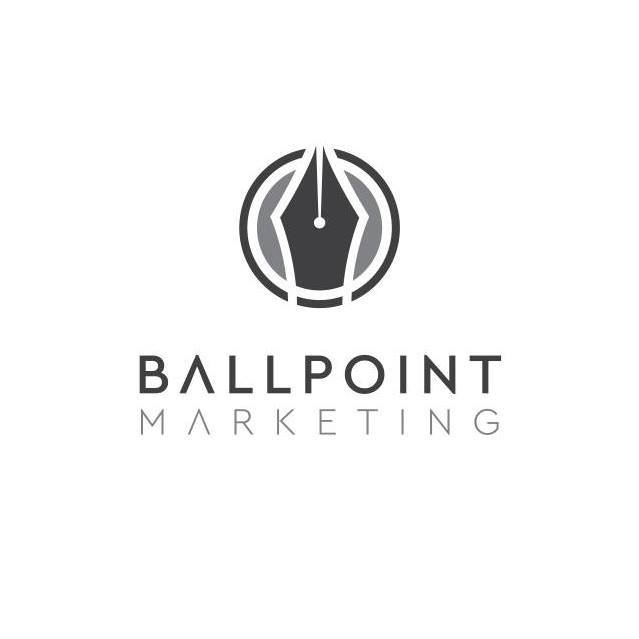 Idea 2: Organize a Habitat For Humanity Or Kidney Foundation Pickup
Ok, everyone has something (or lots of "stuff") laying around their house that has been on the to-do list for decades.
Dropping off the items at the donation center isn't always the highest priority for everyone yet they are tired of looking at it and it needs to get done.
Here is how you can provide tremendous value:
Step 1: Speak with Habitat For Humanity or a donation center of your choice, letting them know of your plans. Find an upcoming Saturday where they would have the bandwidth to come out and pick up a few truckloads of items.
You will also want to ask them for a list of items they accept.
Step 2:  Create a flyer that tells people about the organized donation pickup day.
Be sure to include the following information:
Day of Pickup
Items accepted
Where to place the items (porch, driveway, etc.)
QR code to scan that takes them to a form to request pickup
You contact information
Step 3: Create a form for people to request their items be picked up.
Once they submit the form, it can then direct them to your website or to a simple "thank you page".
Additional Opportunities:
Spend a few days door-knocking in the neighborhood, handing out the flyers. This makes a great opportunity to introduce yourself, WITHOUT talking about real estate.
Post the event on nextdoor and Facebook. This allows you to become friends with the homeowners on social media, where you can build social proof and trust by continuing to post.
Idea 3: Organize a Neighborhood Event
An "event" can be classified as anything ranging from bringing in miniature ponies to organizing an easter egg hunt for the kids.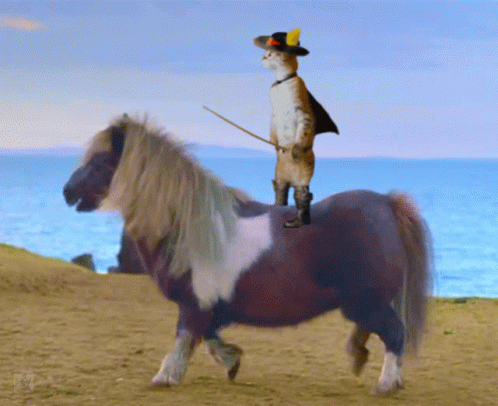 Before organizing an event, I recommend speaking to parents and potentially those on the HOA board to hear their feedback.
If you are not a resident of the neighborhood, this is especially important as you will want to let them know why you are doing it. It will be much easier to create a neighborhood event after you have organized other events, like the donation pickup.
Ideas for Neighborhood Events:
Hire a food vendor to provide free hot dogs at the pool
Summer Celebration or Back to School Party (for the kids). Find a willing homeowner who can host a neighborhood gathering for the kids... Paid for by you.
Gingerbread House Competition. Each household (most likely those with kids) will build a gingerbread house. On a Saturday, the houses will be put on display on someone's driveway or inside for people to vote on.
In conclusion, you can tell these ideas are unlike anything you have ever seen.
This is what separates you from other agents.
Through the events, letters, etc. people will know you are an agent. BUT you are not talking about how great the market is, how awesome your marketing is, etc.
You let them approach you with those questions when the time is right. Focus on bringing value, and trust me, you will be the first agent they think of when the time comes.
Idea 4: Send a Monthly Email Newsletter
Through Geo farming marketing, it's very likely you will start to collect quite a few email addresses. Now, while some of these contacts may not be looking to buy or sell right now, it's still important to keep in touch.
Sending email marketing is a great, low-cost, and effective way to stay top of mind. I suggest creating a neighborhood or area newsletter that you send monthly.
Here are some content ideas for your Geo Farm email newsletter:
Events (for the neighborhood or area)
Family spotlight (interview a family in your geo... It will be "meet your neighbors" style)
Student shoutout (Students who received a great report card)
Contests (pumpkin carving content from your real estate pop by)