Virtual Assistants For Real Estate Agents
Learn how to delegate tasks to a virtual assistant and take your real estate business to the next level.
By delegating these tasks, you will free up more time to focus on what you love and are good at - selling houses! A virtual assistant can help with social media, lead gen, customer service, and so much more.
You will be able to grow your real estate business faster than ever before by using a virtual assistant. They can help with anything you need so that you can focus on what you do best.
Where to Find a Real Estate Virtual Assistant?
Fiverr
Personally, I find Fiverr to be the best resource for finding virtual assistants. Fiverr is an online marketplace where you can find people to do just about anything for you, and most of the services start at just $5.
Fiverr is a great resource for finding virtual assistants that specialize in helping real estate agents.  You can find virtual assistants that can do things such as online research, lead generation, appointment scheduling, and more.
One thing I love about Fiverr is the ability to see reviews on the freelancer's profile. This significantly reduces the time spent on hiring as you can quickly see if someone is good at what they do or not.
ZipRecruiter
ZipRecruiter allows you to post an ad with what you are looking to have completed. From there, ZipRecruiter will rank the applicants based on their experience pertaining to the job description.
Examples of How Virtual Assistants Can Help Your Real Estate Business
Cold Calling
One of the most important, but also most time-consuming, tasks that a real estate agent must do is cold calling. If you are not comfortable making cold calls, or if you simply do not have the time, then hiring a virtual assistant to make cold calls for you is a great idea.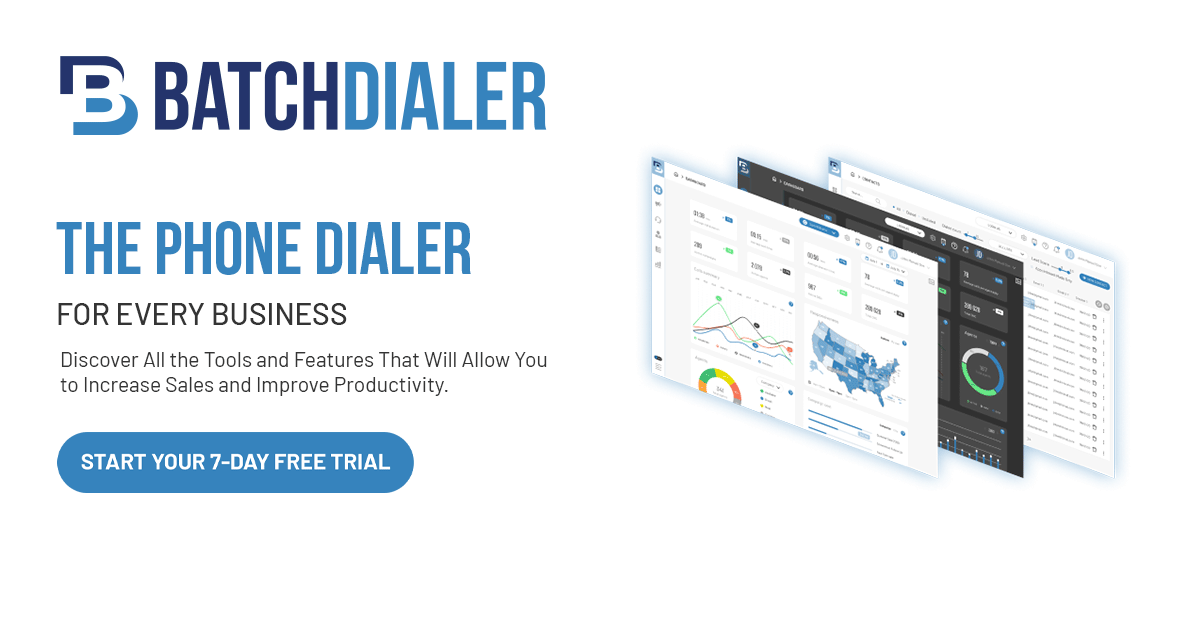 Your virtual assistant can take your list of leads and make cold calls to them on your behalf. They can introduce you and your business, and set up appointments for you to meet with potential clients.
Online Research
Another task that a real estate agent must do is research. You will need to research properties, neighborhoods, schools, and more. This can be very time-consuming, but it is essential to your business.
A virtual assistant can do all of the research for you. They can find properties that meet your criteria, research neighborhoods, schools, and more. This will save you a lot of time and allow you to focus on other tasks.
Graphic Design
Although Canva is a great tool, not everyone has the time to design a listing presentation or graphic.  If you need help with your graphic design, then hiring a virtual assistant is a great solution.
Your virtual assistant can create stunning listing presentations and graphics for you. They can also help you with your website and social media graphics. This will free up your time so that you can focus on other tasks.
Posting On Social Media
Virtual Assistants can take posting content on your agent social profiles completely off your plate. This is one of the easiest items to train them to do while also freeing up a large portion of your time.
How to Train Your Real Estate Virtual Assistant?
The performance of the job will be dictated by how well you outlined what you would like the VA to do. Some jobs, like posting on social media, are much easier and more straightforward. Other jobs, like cold calling, require a more in-depth training outline and process for them to follow.
Keep in mind that although it may be time-consuming upfront, you will only need to create the training one time.
Step One: Create a word document that outlines the process
Create a word document outlining all the steps you take when completing a task. For example, if you want your virtual assistant to make cold calls for you, then you will want to create a document that outlines the following:
The script that you use when making cold calls
How to handle objections
What to do if they get a lead
How to schedule an appointment on your calendar
Make sure to include hyperlinks to resources that will help your VA complete their tasks. This could include websites, articles, or videos.
Now it's important to note that this is one process, outbound calling. The next step would be follow-up calls. To stay organized, create an entirely separate document that goes over just the follow-up process.
Step Two: Record videos
Utilizing a program like loom, record yourself completing the task from start to finish. This could be a video of you making cold calls, following up with leads, or sending out emails.
As you are recording the video, make sure to provide commentary explaining what you are doing and why you are doing it. This will help your VA understand the task better and provide them with context.
Step Three: Create a FAQ document
After you have created your training outline and recorded your videos, it is time to create a FAQ document. This document should answer any questions that your VA may have about the task.
Some questions that you may want to answer are:
What do I do if I get a lead?
How do I schedule an appointment on your calendar?
What do I say if they ask me about XYZ?
This document should be as comprehensive as possible to ensure that your VA can complete the task with little to no supervision.
Step Four: Add All Documents and steps in Airtable
To stay organized, use airtable to store all of your training materials. This could be the training outline, FAQ document, videos, scripts, and more.
Airtable is a great solution because it allows you to store all of your materials in one place. It also provides an easy way for you to share these materials with your VA.
You can take it a step further and build out an airtable base with checkboxes. You can use this as a "live" management tool, adding tasks you need to be done as they come up. From there, the virtual assistant can then check the boxes as the tasks are completed.
Tips For Managing a Virtual Assistant
Set clear expectations from the start
This means that you need to be very clear about what you expect them to do. Otherwise, they might not understand what you're asking of them. Make sure to be specific and give concrete examples if possible.  The more specific you are, the better.
To ensure you are effectively communicating, ask yourself "what does done look like to me?". The answer will tell you the exact expectations you must outline.
Create a process for them to follow
As mentioned earlier, it is important to create a process for your VA to follow. This could be a step-by-step guide or video tutorial. By having a process in place, it will be much easier for your VA to complete their tasks.
Communicate often
Since you will not be in the same location as your VA, it is important to communicate often. This could be through email, chat, or video call. The key is to make sure that you are always on the same page.
Be available to answer questions
You need to be available to answer any and all questions from your virtual assistant so they can properly complete the tasks you assign them. This means being available by phone, email, or text during normal business hours. Your virtual assistant will likely have general questions about your business as well as specific questions about certain tasks. By being available to answer these questions, you can ensure that your virtual assistant is able to work effectively and efficiently. In turn, this will lead to increased productivity for your business. So if you're considering implementing a virtual assistant, make sure you're prepared to answer any and all questions they may have.
Give your VA feedback on their performance
It's important to give your VA feedback on their performance - both the good and the bad. This helps them understand what you expect from them, and where they can improve. If you're happy with their work, be sure to let them know! A quick email or message expressing your appreciation can go a long way. On the other hand, if you're not happy with something, don't hesitate to speak up. The sooner you do, the sooner they can correct the issue. In either case, giving feedback is a key part of maintaining a healthy working relationship with your VA.
Have regular check-ins with your VA
Make regular check-ins with your VA a part of your routine. This will help you stay on top of their progress and ensure they are able to ask any questions they may have.
Overall, the key to managing a virtual assistant is to be clear, concise, and organized. By following these tips, you will be on your way to a successful relationship with your VA.
Tools to Help You Manage Your Real Estate Virtual Assistant
Time Doctor
Time Doctor is a time tracking tool made specifically for managing virtual assistants. In addition to keeping track of hours, it also has a built-in productivity tool.
The built-in tools alleviate all concerns of how much they actually worked, keeping an accurate accounting of their time.
Get Started
If you're ready to offload some of the (less enjoyable) tasks off your plate, start today! Having an organized approach will set you up for success, taking the guesswork out of what items you are looking to delegate.
Open up your calendar and go through the time blocks you had for the past 4 weeks. As you go through each one, write down any that you didn't enjoy or simply would prefer to not do again.
Then, take those items and start outlining your training documents.